---
WHO WE ARE
The Lenape Tracking Club of Central New Jersey was founded in June 1975, for the purpose of assisting people in the training of their dogs in tracking, to encourage sportsmanlike competition in tracking tests and to sponsor educational programs of interest to tracking enthusiasts. The typical Lenape member has a deep appreciation of a dog's natural abilities and may be found participating in several handler/dog tests other than tracking. Interests can range from obedience training, agility, fieldwork and search and rescue.

Lenape hosts numerous events each year:
For the Newcomers - Tracking Experience Day in early Springl
For those in the Fancy - AKC tracking tests - TD and TDX in the fall and a VST in late winter
For Members - a Certification Workshop (practice test), Tracklayer workshops, Dinners, Picnics, Training Days
Looking for information regarding tracking or Lenape Tracking Club? Contact us at LenapeTrackingClub@gmail.com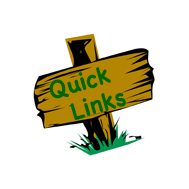 7 out of 10 Passes!!!
GCH CH Wynbrook Apogee Ironclad Oath MTX -  Bloodhound - Janet J. Kelly
Kegelman's Caden - German Shepherd Dog - Bernadette Kegelman
CH Adagio's Northern Suspense At Cocao CA – Spinone - Richard Conta
Hillock's Here's Looking At You Kid CDX BN GN RAE MXP2 MJP CGC - Golden Retriever - Linda Crane
Glendaloughtalisman Rapid Fire CDX RE OA NAJ OF -  Australian Shepherd - Donna Hess
Headsup Cool Hand Luke CD BN RN CGC - West Highland White Terrier - Rosalyn L. Rosenblatt
Sunfire's Unsinkable - Golden Retriever - Jean L. Farny
Lenape On Facebook
IPad-Friendly Links
---
© 2015 Lenape Tracking Club of Central New Jersey - all rights reserved